We'll show you how to use AI to Validate your business, with real targeted audience.
Welcome to 2024! We have a propriety methodology to use AI to
We're going to give you an incredible offer.  See, I'm guessing you dropped in because you're building a new product or new company, and that thing you clicked is helping us to understand your pain points.  We do this regularly to make sure we're always on top of changing trends in the market.  It's a proven method, that we teach in incubators and accelerators across North America.  
But don't let their appearance fool you. They actually know what they're talking about. They bicker like and old married couple, but they've been doing this a long time.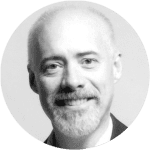 Rob Farnham
Digital Marketing Expert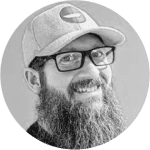 Steven Fyke
Product And Service Design
With these 2 in charge, you might be wondering what the hell kind of course could this possibly be. You might not believe me, but what if I told you it:
Helped companies in 2023 raise almost $4,000,000. 
Showed that 90% of what people thought were their customers pain points, no one cared about. 
Helped 40% of the companies in the course pivot to a more profitable market. 
Starts to build your inbound funnel.
Works for both B2B and D2C companies. 
And when you pass, you're eligible for our ventures program where we invest in your business and share the cost / risk of development. 
Have I got your attention yet?
We normally sell this to course in accelerators for $2,000

How to talk to customers,
and validate your business
with real market response.
Data not Assumptions.
Get the tools you need to get the insights you want from your potential customers. Turn those insights into data and find the perfect messaging to build an inbound funnel and define a solution your customers want to buy.
We know start ups don't like spending that kind of money.
So, as part of this test, We're giving it away for $100 to see if we keep selling to incubators, or sell direct. It includes email support, office hours and more.
What if we offer a 30 day, no questions asked
GUARANTEE??
Yep, We're offering a 30 day no-questions asked guarantee. Jump in, look around, try it out. If you don't want to do it, just tell us and we'll give you your money back. that's it. So… With no risk… What do you say?